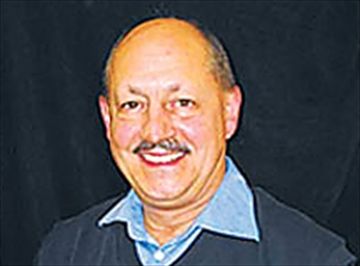 MISSISSAUGA — A Meadowvale man and former government auditor who sexually molested several girls more than 20 years ago has been re-arrested on a federal warrant.
George Stea, 68, who was out on parole since last December after being sentenced to more than 10 years in prison for sexually molesting five girls, including two in Mississauga, between 1963-88, was re-arrested by Waterloo Regional Police in Cambridge on May 30, according to Waterloo Police spokesperson Olaf Heinzel.
Heinzel didn't get into the specifics of the arrest, saying only that Waterloo officers executed the warrant on another jurisdiction's behalf.
But, a well-placed police source said Stea is being held at the Maplehurst Detention Centre on charges that he violated his parole.
National Parole Board spokesperson Laurie Heffernan confirmed  this evening that Stea's parole has been "suspended," but wouldn't comment on the allegations.
Part of Stea's conditions included not being in the company of females aged 19 and under, not being close to school yards and not having contact with any of his victims. However, it's not known which condition the National Parole Board is accusing him of breaching.
Peel Regional Police charged Stea in 2004 with sexual assaults against five victims ranging in age from 9-16.
The charges related to assaults between 1963-88.
Justice Silja Seppi found Stea guilty of most of the charges back in 2007 and sentenced him to 10-1/2 years in jail.
Seppi said Stea, who testified at his own trial and claimed this was all a conspiracy against him, was "not a credible witness. I do not believe his denial of the incidents."
She concluded the testimony of the victims was straightforward and unembellished.
Stea was convicted on 10 criminal charges including indecent assault, gross indecency, sexual assault and committing an indecent act.
Police say Stea has lived in Mississauga, Caledon, Brampton, Orangeville, Guelph, British Columbia and elsewhere.
One of the Mississauga victims, now 37, said today she will never fully heal from the emotional wounds, and news of Stea's arrest last week is giving her "nightmares."
"The old wounds aren't fully closed, but are being opened up more, all over again," she said.
A psychiatrist who assessed Stea in 2006 concluded the man is still sexually interested in children.
"It's not something that goes away with age," testified Dr. Ronald Langevin, an expert in the assessment of sex offenders.
He said recidivism among pedophiles does not decrease with age, as it does with other offenders.
However, he said Stea is a "low risk" to re-offend, citing other factors such as employment, marital status and financial security that reduce the risk of recidivism.
Following his conviction, Stea lost his job as an auditor with the Government of British Columbia's Ministry of Small Business and Revenue.